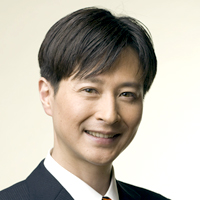 Tatsuzo Akasaka (Clarinet)
After studying at the Kunitachi College of Music, Akasaka went to France, where he completed courses of study at the International Conservatory of Music of Paris, the Versailles Conservatory of Music, and the Paul Dukas Conservatory, which he graduated at the head of his class.
Akasaka is a winner of the third prize at the Concours International du Festival de Musique de Toulin, the first prize at the Japan Woodwind Concours, the second prize (with no first prize winner) at the Japan Clarinet Concours, and the first prize at the Concours International du Musique de Paris.
Over 20 years, Akasaka has been active in performing not only in recitals, but also in numerous collaboration with orchestras from abroad as well as of Japan and distinguished chamber ensembles including the Gewandhaus Quartet. He is an artist frequently invited to perform in subscription concerts of orchestras. For his top-class technique and musicianship as well as his character of a star, Akasaka is recognized as the best solo clarinetist of Japan. http:www007.upp.so-net.ne.jp/ATscope/ (fan's site)
Discography:
SICC182 Tatsuzo Akasaka & Vienna Chamber Orchestra
"Mozart: Clarinet concerto, Oboe concerto (clarinet version)"
SICC84 Tatsuzo Akasaka & Gaede Trio
"Mozart and Brahms: Clarinet Quintets"
SRCR2599 Calmi Cuori Appassionati, Rosso
SRCR2416 Tatsuzo Akasaka & Pastis
"Porte de Paris"
SRCR2261 Tatsuzo Akasaka, The Scent of Great Britain
SRCR2260 "Hi no Ryosen" (The scarlet mountain ridge)
original sound track
SRCL4488 NHK TV serial drama "Suzuran" (lily of the valley)
original sound track
Above by Sonny Record
VICC 183 Tatsuzo Akasaka, ETRANGER
VICC 170  Tatsuzo Akasaka, Une Belle Soirée
Above by Victor Entertainment
MM 1069  Tatsuzo Akasaka, Csárdás
MM 1031 Tokyo Winds, NOVELETTE
Above by Meister Music
OCD 0063 Koji Morishit, Tatsuzo Akasaka "REVERIE"
Above by Ongaku no tomo sha corp.